Transfer from Luxembourg Airport to Frankfurt Airport
Book your reliable taxi transfer from Luxembourg Airport to Frankfurt Airport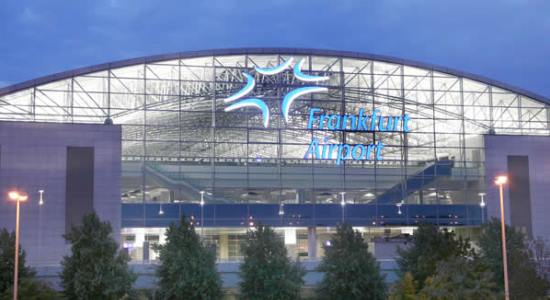 Luxembourg Airport to Frankfurt Airport
Traveling from Luxembourg Airport to Frankfurt Airport can be an exhausting journey, if you don't choose the right type of transport. Finding good transportation these days can be quite hard and we know a lot about it, considering that we have been in this field for a while.

However, we can assure you that if you need a private, door-to-door taxi transfer to Frankfurt Airport, our company can give you the smoothest ride you could have ever imagined. Frankfurt Airport is not far away from Luxembourg Airport, but still - who would not like a comfy ride, even if the destination is not that far away? Book online in just 1 minute and we will arrange the safest ride for you anytime you need it.

The airport in Frankfurt is located outside of the 5th largest German city. It is generally noted as one of the top world financial centers. Nowadays, the airport is operated and functions thanks to Fraport. It is known as the main hub for the German airline company Lufthansa.

Apart from Lufthansa, it is the home to Lufthansa's CityLine, Cargo, AeroLogic and Condor. This airport is known as one of the biggest and most prominent airport in Europe. There are about 65 millions of passengers passing through this airport annually, so as you can see, it is one of the most frequent airports. So far, it is also known as the busiest airport on German Field, the third in row busiest airport in Europe, taking place after Heathrow in London and Charles de Gaulle in Paris. On a worldwide level, it is the seventeenth busiest airport considering the statistical report from 2015.

The South part of this airport used to be the home ground to the well-known Rhein Main Air Base. This used to be one of the top air bases for the USA in the period from 1947 to 2005. Ten years ago, this base was officially closed and the property where it was placed was bought by Fraport.

There are a lot of things to do while waiting at the Frankfurt Airport, so you have nothing to worry about. There are many different coffee shops where you can sit and enjoy a hot cup of coffee and read the daily newspaper along with a freshly baked croissant or an apple strudel. Therefore, you can rest assured that your trip shall begin at one of the best airports in Europe. If you ever need to take a trip from Luxembourg Airport and travel to Frankfurt Airport, we are here to help you and make your trip enjoyable.